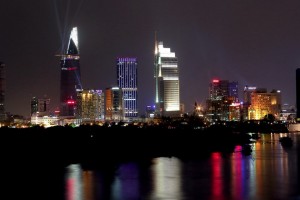 Lonely Planet ranked Hanoi second in its list while Ho Chi Minh City came in close at third. According to the network, despite being the largest and busiest capitals in Vietnam, a US$20 or even less already entitles one to food, a place to stay and even a tour around the city.
Estonia came in first while the other places included in the list are New Mexico, Quebec and Western Australia. The selection came from results from the Price of Travel's Index which compared prices in 31 Asian cities all over the world.
TripAdvisor chose Hanoi as the "most affordable international destination" out of 60 prime tourist cities all over the globe according to its annual TripIndex report. The famous travel site stated that for only $366 per person, this already covers a three-night stay in the city.
To be recognized by not only one but two internationally known travel guide entities as among the best value destinations all over the world, Hanoi and Ho Chi Minh City have further made their mark as world class tourist destinations without the high cost of travelling.