Vo Trong Nghia is a Vietnamese architect globally known for his sustainable and green designs. His style is so unique and environmentally significant that he was chosen to grace the January episode of no less than CNN channel in its "Ones to Watch" show featuring architecture.
Nghia earned his good reputation and fame from his insistence on utilizing raw materials from his home country, especially bamboo, and help build homes for his fellowmen. This admirable character did not escape the eye of another world-renowned and established architect David Adjaye, the man behind the new Smithsonian National Museum of African American History and Culture in the United States.
Nghia earned his Architecture Degree at the University of Tokyo after which he came back to Vietnam and formed the Vo Trong Nghia Architects in 2006. Nghia excelled in his profession, being awarded many international recognitions including the World Architecture Festival Award and the ARCASIA (Architects Regional Council Asia) Award.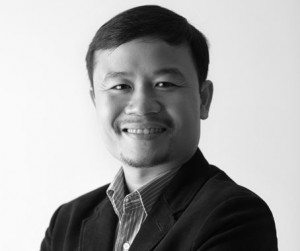 "Ones to Watch" show on CNN showcases new talents and potential personalities in the fields of culture and arts. The said episode was aired on January 9, 2015, Friday along with other brilliant architects. Kunle Adeyemi is a Nigerian architect who has a unique approach to solving construction challenges in his country whose cities are mostly facing the beach and other water forms. Daniel Libeskind is a New York-based architect who gained notoriety after given the responsibility of Master Planner of the re-development of the World Trade Center after the 9/ 11 bombing. His newest creation is the Centre De Congres in the Belgian City of Mons which is truly worthy of global recognition.
All four architects stand out from the rest in that they believe that today's architecture should no longer dwell on building gigantic, elaborate and expensive establishments, but in creating sustainable and environmentally-friendly structures which will create a harmonious and stable world in the long run.