Vietnam resolves to achieve sustainable development in its forestry sector in the future. It has already started on this plan a few years ago and has in fact gained some progress, but it still has a long way to go. But then again, it has specific programmes and projects lined up until 2030 to make sure it achieves its goal.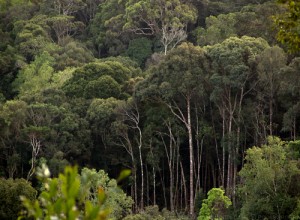 The REDD+ (Reducing Emissions from Deforestation and Degradation) Programme is one of the key players in this long-term, ambitious but extremely significant endeavour. Recently approved by Prime Minister Nguyen Xuan Phuc, it aims at conservation; sustainable management of forests; and enhancement of forest carbon stocks in developing countries. It runs from 2017-2030 and will be applied all over the country, particularly in areas which are prone to deforestation and forest degradation.
From 2017-2020, the aim of the programme is 8% emission reduction and it will accomplish this by fortifying its forest conservation efforts and increasing its forest coverage. 2021-2030 will be focused on stabilization of natural forest acreage while continuing its work on expanding forest coverage.
The REDD+ programme also delves on forest usage with a target of acquiring 16.2 million hectares of agricultural land by 2020, as well as guide the agricultural and fishery department in achieving sustainable production. Strengthening of forest law implementation is another important part of the programme.
Since the programme started, forest coverage already increased from 39.7% in 2011 to 40.84% in 2015. The value of forestry production began to experience a yearly growth of 6.57%. In Ninh Thuan Province, 900 hectares of protection forest have already been planted since 2014 and an additional 460 hectares of protective forest in Thuan Nam, Ninh Son and Ninh Phuoc Districts this year.
This particular move in the Southern province of Vietnam is part of a project called the Protection Forests Restoration and Sustainable Management funded by the Japan International Co-operation Agency. It aims on saving the forests in the country while providing a source of livelihood for the local residents working in the forest protection and management sector. From 2017-2021, local forest growers will enjoy a VND48 million (U.S. $2,100) loan per hectare. The project also centres on forest management, preserving the forest and assisting newly-growing forest into developing further. Those who will join the project will be given seeds, technology and materials for planting trees.
Forest protection and sustainable development is a mighty task for the government. The forest sector in particular has to focus on three crucial areas: environmental protection; improving forest productivity and quality; and increasing the competitiveness of forestry products. But with a steady will, the proper technology and the cooperation of the citizens, anything and everything is possible.