After a recent meeting by the Vietnam-Japan Tourism Committee led by the Vietnam National Administration of Tourism and the Japan National Tourism Agency, both countries agreed that Japan will open its first tourism office in Hanoi. Officially named the Japan National Tourism Organisation (JNTO), the office will instill more education about its country while helping Vietnam in its tourism efforts.
Japan and Vietnam have already established an alliance in their tourism sectors, but the creation of the Vietnam-Japan Tourism Cooperation Committee in 2015 intensified their partnership and resulted in an even further progressive tourism industry in each of their respective domains.
When in 2010, 42,000 Vietnamese visitors entered Japan, this number rose to 185,000 or a 4.4 times increase in 2015. From January to October of this year, there was an 11% increase of Japanese tourists to Vietnam or an equivalent of 611,000.
There are five airlines flying between Japan and Vietnam, so tourists have plenty of choices when it comes to their travelling schedule preference. Thus, from January to June of 2016, round trip passengers flying between the two countries ran up to 945,000 and are estimated to hit a high 1.9 million until the end of the year.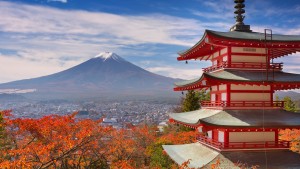 The establishment of the said office is expected to further strengthen the cooperation ties between both countries. Vietnam has in fact went ahead of Japan and has already set up its first tourism office in Tokyo in 2014, the Vietnam Tourism Association.